Continuous modulation for centralised CO2 systems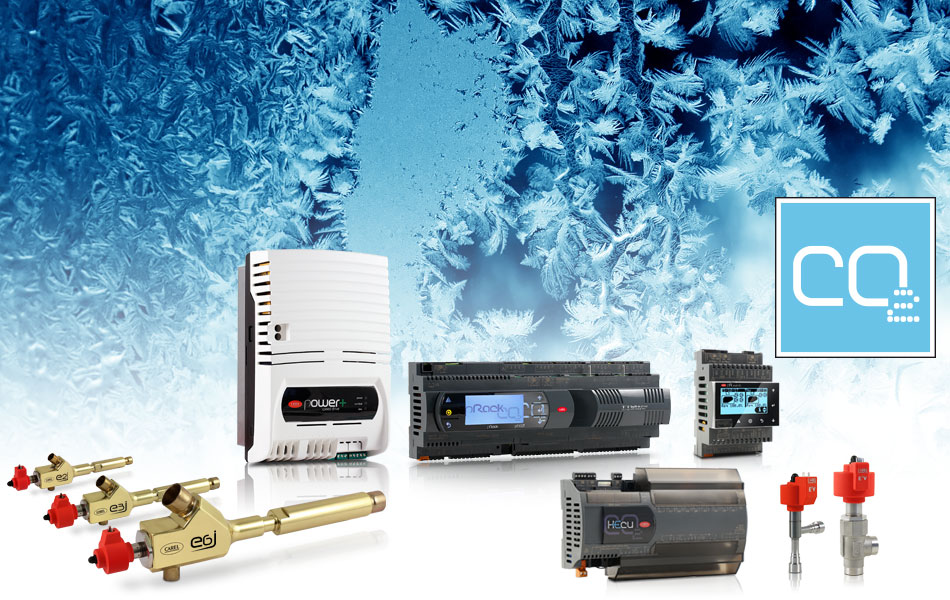 From small convenience stores to large hypermarkets
Hecu CO2 and pRack pR300T represent the complete offering for the control and management of centralised CO2 systems, from small condensing units to large compressor racks.
Their main strengths are:
continuous modulation;
energy saving and high efficiency;
user simplicity;
total connectivity.

Hecu sistema is the CAREL high efficiency solution for condensing units in commercial refrigeration applications. It has been evolved to work with natural refrigerants, by integrating management of DC inverter compressors for CO2.
 By using DC inverter compressors, Hecu sistema can offer real modulation of cooling capacity, so as to achieve low energy consumption, above all at part loads.
 Hecu sistema also stands out for its real-time communication with the refrigeration units, allowing implementation of advanced system optimisation logic, with dynamic set points and extremely stable control so as to ensure perfect food preservation and reduce food waste.
pRack is moreover the first controller on the market that is able to control up to three compressor suction lines, medium and low temperature plus parallel compressors, gas cooler and up to two heat recovery systems.
pRack now integrates management of electronic modulating ejectors (EmJ), the cutting-edge solution to increase the energy efficiency of transcritical CO2 systems in warmer climates:
Direct expansion work recovery due to Venturi effect;
Higher suction pressure on all MT compressors.

With the addition of pR multi DC, it is possible to manage multiple DC compressors on the same line, achieving new energy efficiency levels on CO2 compressor racks:
High energy efficiency with DC compressor technology;
Multiple compressor modulation;
Complete integration with pR300T platform;
Compact unit design;
Low noise solution;
Perfect for retrofits and shops in city centres
.
For more information visit our website and our stand no. 5-306 and 5-308 in hall 5.