Direct in-room humidification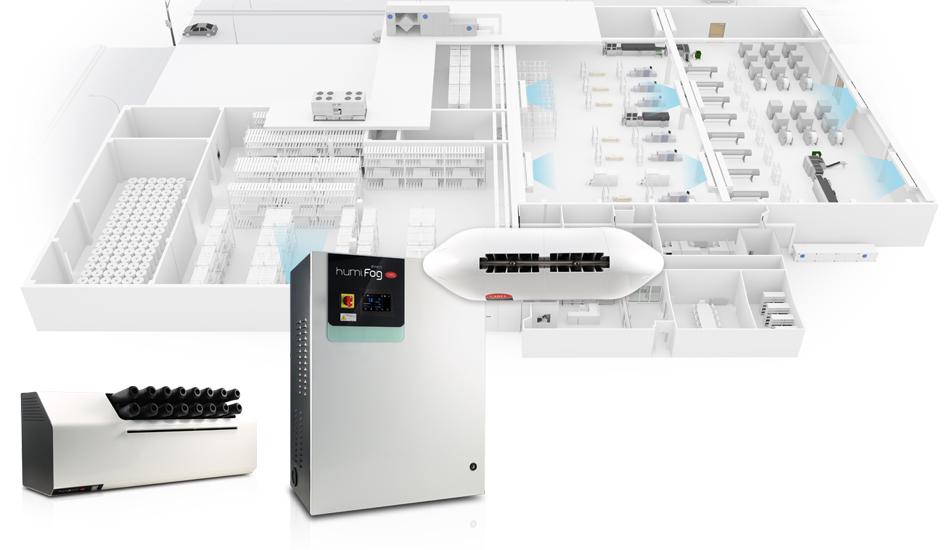 Humidity control and energy saving
No more production defects with easy-to-install, energy-saving CAREL adiabatic solutions.
For retrofits without an adequate air distribution system for ducted humidification, a direct in-room solution is more effective, reducing costs and avoiding the need for major building work.
In many industrial processes, including printing, tobacco, plastics and textiles, production capacity and final product quality are considerably affected by relative humidity, which needs to be precisely managed and monitored inside the production plant. CAREL's humiFog Direct solution solves the problem with very low running costs and without the need to stop production during installation.
In smaller, typically commercial environments, such as offices, hotels, libraries and museums, relative humidity needs to be controlled in order to ensure comfort and prevent the proliferation of bacteria, especially during winter. With simple wall-mounted installation and low noise, the humiSonic Direct range maintains the right level of humidity, making conditions more comfortable for workers and reducing the risk of contracting ailments, such as the flu.
Control and management is at your fingertips with the bossmini local supervisor, whose many features include custom graphics, variable logs and a plug-in developed specifically for humidification.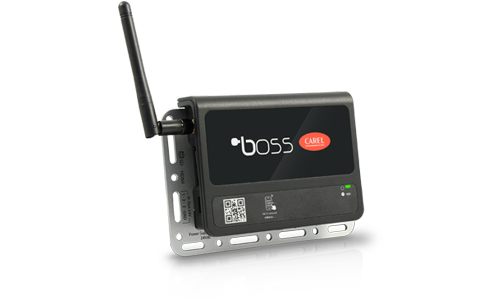 Find out more about the Boss range (download brochure +3000110EN)