Heez for best in class beverage coolers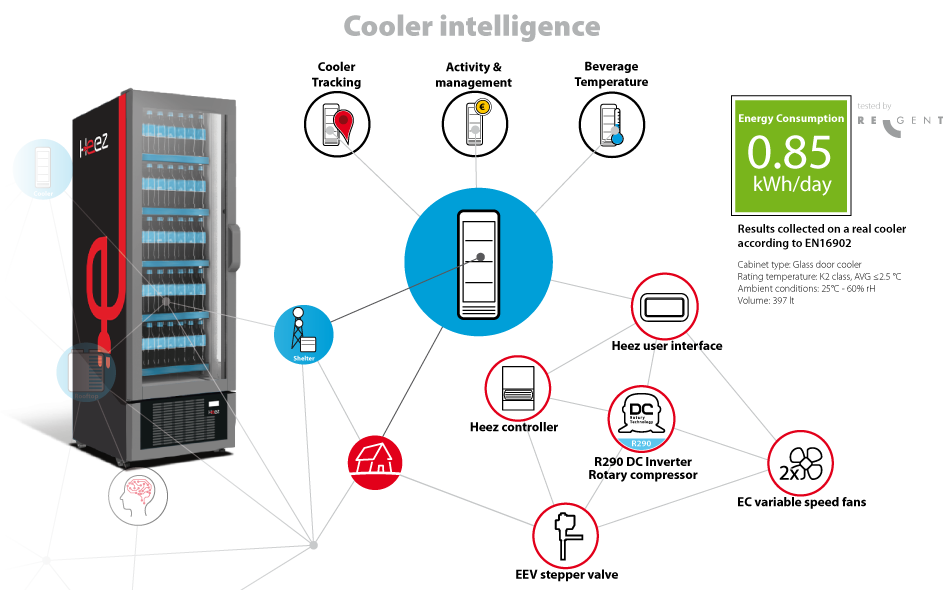 Heez is CAREL's solution for the control and management of beverage coolers, guaranteeing high energy efficiency and great performance while reducing the environmental impact.
The synergic use of continuous modulating devices allows beverage cooler operation to adapt to different situations. Moreover, energy efficiency is optimised during both steady operation and pull-down, achieving good performance and energy savings.
Heez can ensure results in terms of energy savings that easily exceed the current market benchmarks and indeed anticipate future standards, using a natural refrigerant - propane - to achieve true natural efficiency.
Heez control solution can be applied to both glass door merchandisers and open front coolers.
Heez offers also high connectivity options using the Bluetooth and NFC wireless connectivity features integrated into the new range of CAREL controllers. Using Applica, CAREL's new app for cooler configuration and maintenance, interaction with the units is simple and intuitive.
For more information visit our website and our stand no. 5-306 and 5-308 in hall 5.