Heos is a natural choice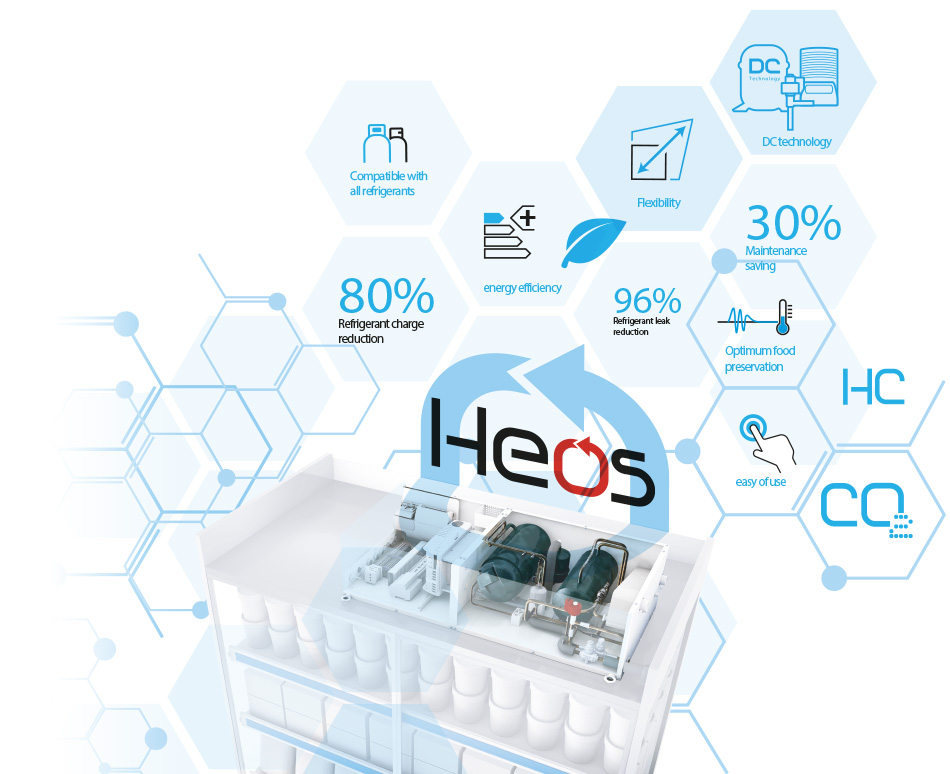 Significant know-how on DC inverter compressors and waterloop systems and robust expertise in managing natural refrigerants has led Heos Sistema to become the most innovative retail solution with environmental-friendly refrigerants.
Rather than classic retail refrigeration architecture involving compressor racks and long refrigerant distribution lines, Heos Sistema manages refrigerated showcases as semi plug-in units fitted with variable-capacity DC inverter compressors and cooled by a waterloop.
Heos Sistema is the CAREL high-efficiency solution now available with natural refrigerants, specifically CO2 and propane. The continuous modulation provided by the solution makes it is possible to overcome the intrinsic characteristics of these new types of refrigerants.
Energy efficiency, better food preservation quality, accurate control of cabinet temperature, fast installation, flexible design and predictive maintenance are the most interesting benefits of Heos Sistema, also with natural refrigerants.

For more information visit our website and our stand no. 5-306 and 5-308 in hall 5.