I-O Logger box
PW3C000TP*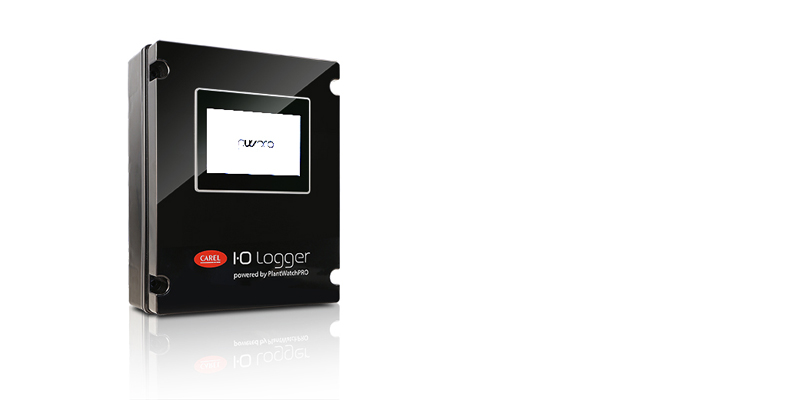 Plus

Plug&play device with all the functions needed to log system parameters
Extremely quick and easy installation, tightening just four screws to mount the device directly where it is used
Pre-programmed and pre-configured to allow set-up in just a few simple steps
Two models available, managing up to 10 or 20 channels with 13 different operating modes, thus meeting the needs of each specific scenario
Seven-inch touch interface at the front with simple and intuitive menus for quick access to the information


General characteristics

I/O Logger box is an advanced logging system using one single stand-alone device. This supervisory system includes all the functions needed to monitor your system, such as data logging, alarm management and simple and direct access to information, moreover boosting capacity by managing up to twenty native channels, configured as either analogue or digital inputs. I/O Logger box is a compact solution that comes ready to install and use, slashing the investment costs of a complete monitoring tool.
Usability, extreme simplicity and flexibility are the key words that best describe this solution, giving any type of user the possibility to interact with the system and access the desired information intuitively and quickly.