We make DC inverter technology available now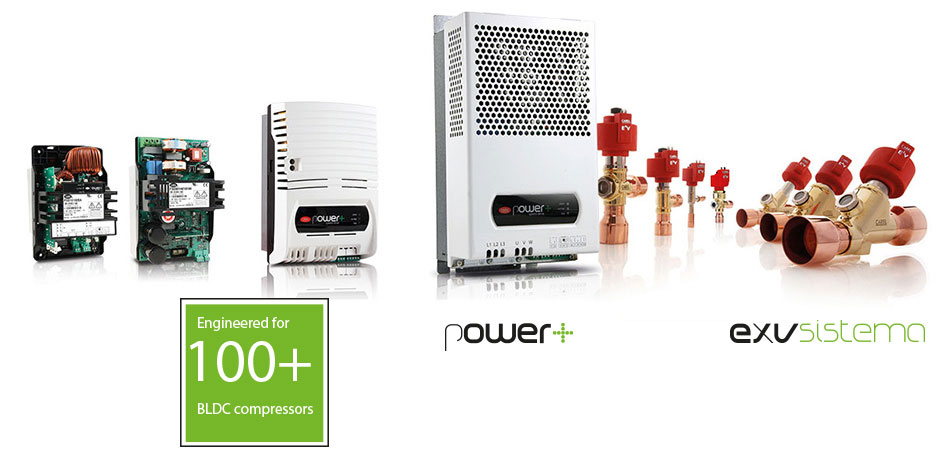 The first example in the world of using sophisticated stepper motor technology in refrigeration applications.
CAREL has scaled down the size, capacity and price of technology that was already used in medium and high capacity air-conditioning systems (hundreds of kW). The result is the introduction of a reliable high-tech product into a market dominated by mechanical expansion systems. Compared to the latter, ExV valves provide fine control and optimisation of evaporator operation and lower superheat, prevent temperature swings, reach steady operation much faster, and above all bring enormous benefits in terms of maximising efficiency
Compressors with permanent magnet motors controlled by DC inverters are one of the most efficient technologies available in the world for HVAC/R applications. For almost 10 years, CAREL has been helping to disseminate this technology in both refrigeration and air-conditioning applications, especially the most energy-hungry of these, such as heat pumps, air-conditioners for data centers, condensing units and refrigerated showcases. The results are astonishing: energy savings of up to 40% thanks to the capacity to adapt to cooling demand in real time, with minimum power consumption. All of this would not be possible however without the power+ family of inverters, the only devices available on the market that can control more than 80 different models of DC compressors, made by the world's leading manufacturers, with cooling capacities up to 50kW.
For more information visit our website and our stand in Chillventa hall 5 booth 5-306 and 5-308.