MPXone - The ultimate controller for management of remote showcases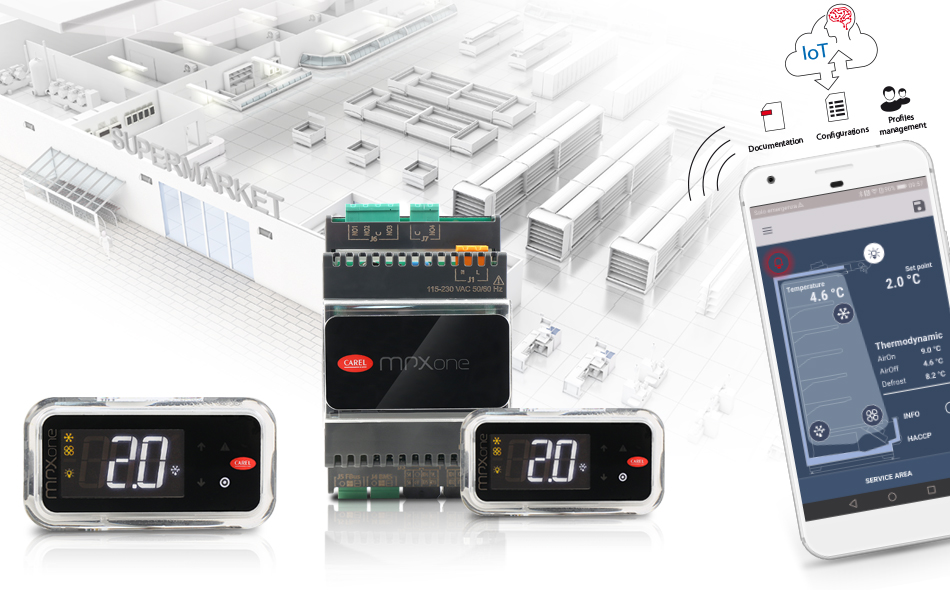 CAREL has revised its product portfolio for multiplexed refrigerated showcase management, introducing MPXone, the avant-garde solution whose main feature is wireless connectivity.
MPXone revolutionises interaction with the refrigerated units using everyday mobile devices, through NFC and Bluetooth technology, ensuring easy installation and maintenance and fast commissioning.
Furthermore, the availability of cloud services means the units can be kept up-to-date at all times, as well as increasing cooperation between customers in different locations.
Modern aesthetics combined with cutting-edge hardware and software features complete the solution, which can meet all market needs for supermarket applications.

For more information
visit our website
and our stand no. 5-306 and 5-308 in hall 5.