Heating/Cooling and Domestic Hot Water concept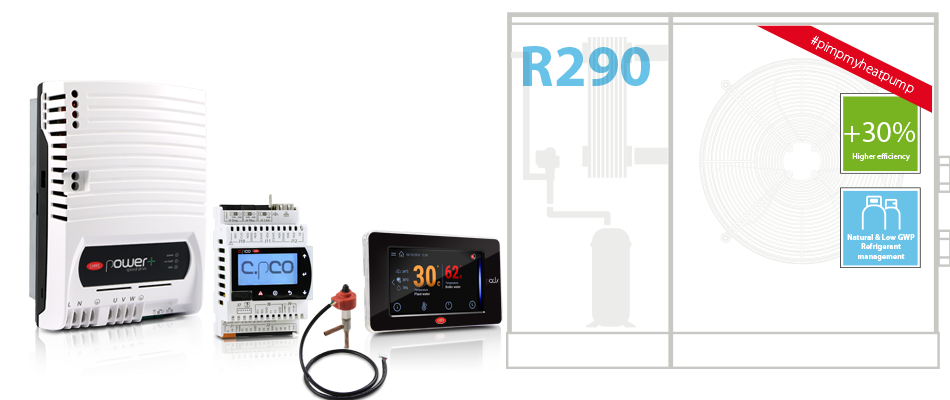 Complete portfolio of solutions for heating and cooling
CAREL offers a complete portfolio of integrated solutions for management of heat pump units, both for residential and commercial use. All our solutions work on our c.pco platform and fully integrate our latest devices in order to manage DC compressors, EEVs and third-party high-efficiency devices. The modular software approach allows compatibility with more than 40 refrigerants and 150 compressors, including the latest developments in terms of low GWP mixtures and the most efficient BLDC motor technologies.


The application is now available with pGDX, CAREL's touch screen display. The display is designed to offer an improved user experience, combining aesthetics and performance, and simplifying access to the available information.
Residential HP solutions is the first CAREL software application with the interaction available through the CONTROLLA mobile app (Android and iOS).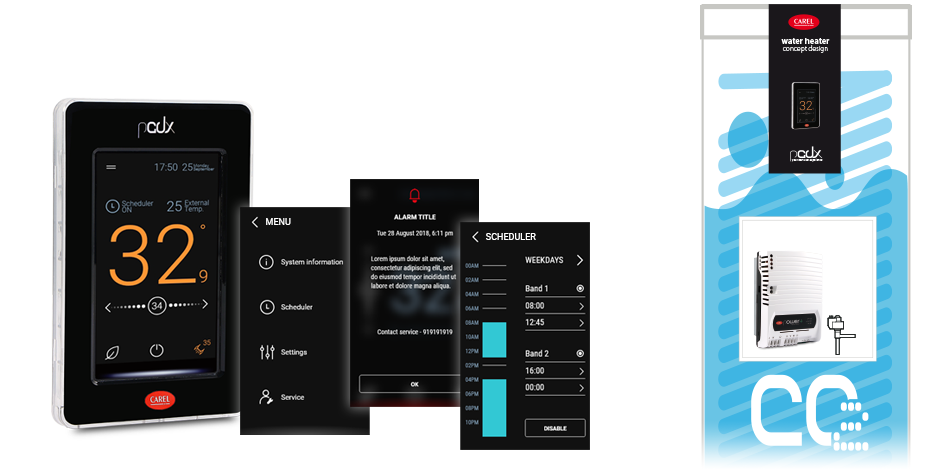 Domestic Hot Water Design Concept
CAREL software and device high-efficiency solutions fully support the development of natural and alternative refrigerants in the HVAC market. A design concept unit has been created here to show how a CO2 unit for domestic hot water could be feasible using our product portfolio.

For more information, visit our website and our stand no. 5-306 and 5-308 in hall 5.