The smartest and innovative solution for High Efficiency chillers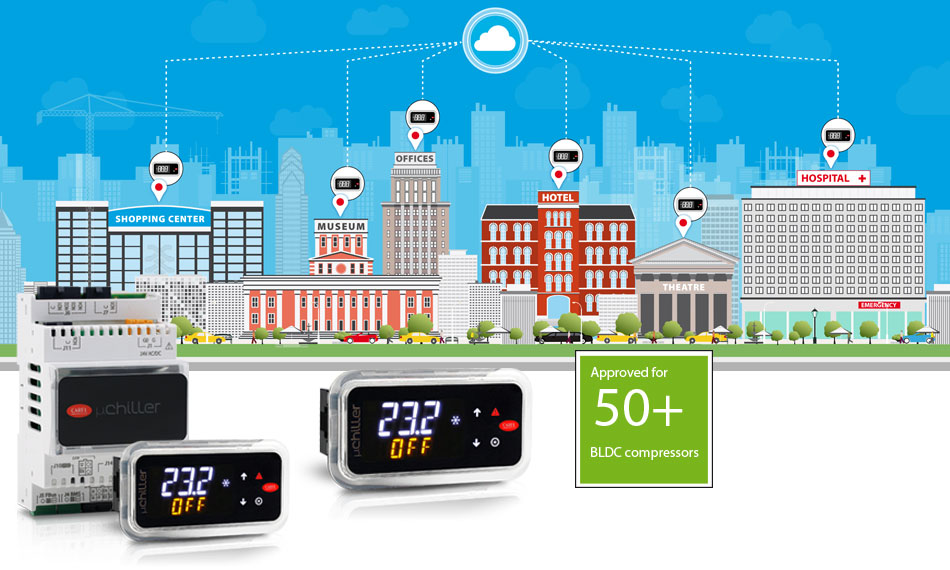 µChiller is the new CAREL controller for managing air-cooled and water-cooled chiller/heat pump applications.
The distinctive feature of μChiller is complete control of high-efficiency units through integrated management of devices such as electronic expansion valves and brushless DC compressors. This ensures greater compressor protection and reliability and, at the same time, high unit efficiency.
The application works with more than 50 models of BLDC compressors made by different manufacturers, all tested and certified by CAREL in its laboratories.
μChiller provides complete control of the compressor envelope at different frequencies, with the aim of guaranteeing compressor operation in ideal conditions, thus ensuring maximum reliability.
The range of models includes wireless connectivity with NFC (Near Field Communication) as standard, as well as Bluetooth on dedicated models, allowing interaction with mobile devices using the CAREL "APPLICA" app, making it easier to configure parameters and commission the unit in the field.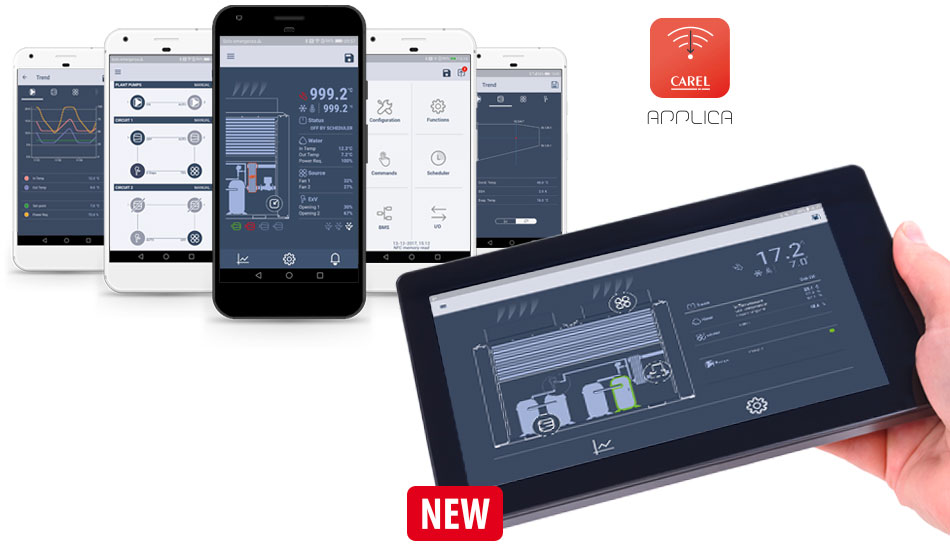 The application is now available with pGDX, the Carel touch screen display. The display is designed to offer an improved user experience, combining aesthetics and performance, and simplifying access to the available information.

For more information visit our website and our stand no. 5-306 and 5-308 in hall 5.