Ultrasonic humidifiers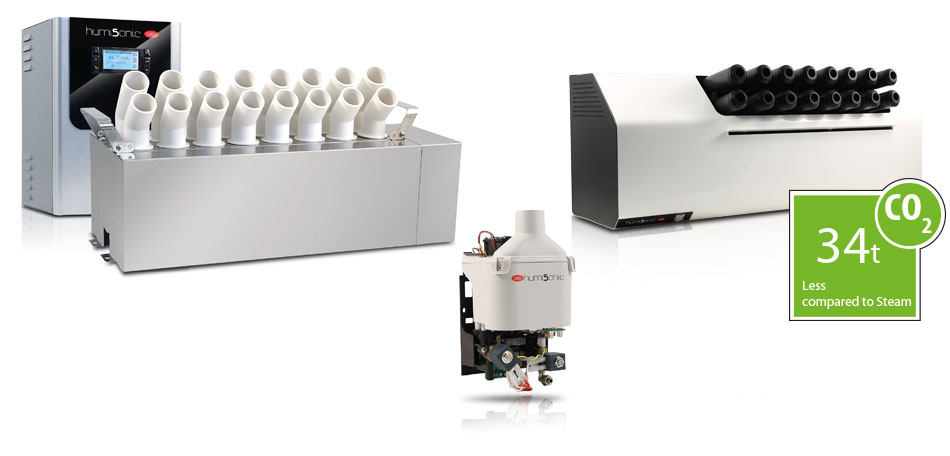 The humiSonic family has been upgraded and expanded.
The features of the new humiSonic for rooms highlight its versatility, being suitable for every type of application: datacenters, museums, offices, printing facilities and cold stores are some of the compact and efficient unit's typical uses.
humiSonic is a single solution comprising both the control panel/power supply and the air humidity probe. It can also be easily integrated into a BMS via an external signal (for example 0 to 10 V, 4 to 20 mA) or via a serial connection using the Modbus protocol.
Guaranteed operating hours

maximum reliability and minimum maintenance.

Power consumption

compared to a steam humidifier.

Droplet size

complete absorption occurs practically instantaneously.

With humidity control entrusted to humiSonic, the carbon footprint of a 150m2 data center has been slashed by 34 t!
For more information visit our website and our stand in Chillventa hall 5 booth 5-306 and 5-308.