Gas Sensor leakage
DPWL*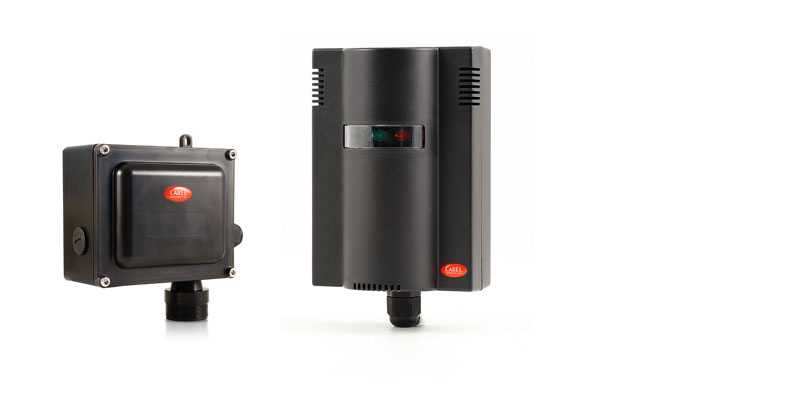 Plus

Connectivity with PVPRO, PWPRO, pCO family;

Complies with standards F-GAS and EN378 – ASHRAE 15 ;




The infrared version offers:

Accuracy in detecting low-loss (ppm);

Calibration that reacts only to the specific gas;

Stability to changes in climate, temperature and humidity;

General characteristics

The refrigerant gas leak sensor is a device that signals leakages of common
gases (R22, R134a, R404a, R407c, R410a and CO2). It can be used in stand-alone applications, or integrated into Carel controllers or third party devices. Connection to Carel controllers is made using an analogue or digital output or Modbus® RS485 serial connection. When leaks are detected exceeding a certain concentration, the sensor sends an alarm signal to the controller, activating a local audible and visual warning and a relay (SPDT). This allows prompt identifi cation of gas leaks, avoiding having to shut the unit down and at the same time guaranteeing the safety of any people in the vicinity.

Available in versions with a semiconductor or infrared detector

.