io.module
P+E1M00000000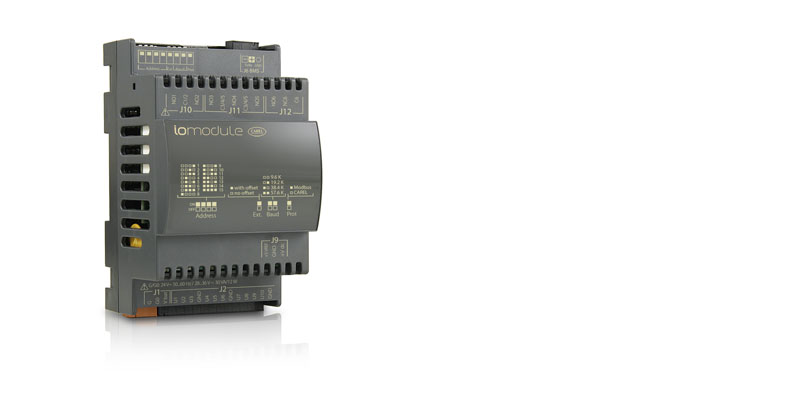 General characteristics

io.module is the new device developed by Carel for data acquisition and activation of outputs managed by a Carel supervisor or generic Building Management System (BMS). This product supports both the Carel protocol and the Modbus protocol, and features:

4 temperature inputs, configurable as NTC or PT1000;
4 digital inputs
2 active probe inputs, which can be set as 4-20 mA, 0-5 V or 0-10 V.

The device is equipped with 6 electromechanical relays, which can be controlled by the BMS or associated with alarm logic. The serial communication parameters, including the choice of the protocol used, can be set using the easy-to-access switches on io.module.

Plus

Versatility

Can be used as an input-output expansion for both Carel and third-party supervisory systems using the standard Modbus protocol.

Alarms

Management of high and low temperature alarms and other values, with optional notification delays;
Possibility to create groups of alarms, which can also control the relays for activating external devices.

Easy configuration

Wide range of inputs for temperature and generic values, 6 relay outputs, all easily configurable and manageable via Modbus.

Configurable logic

Possible associations between probes, digital inputs and relays.

Higher accuracy

Possibility to individually calibrate each probe so as to optimise accuracy across the operating range.