Hecu
ECU50*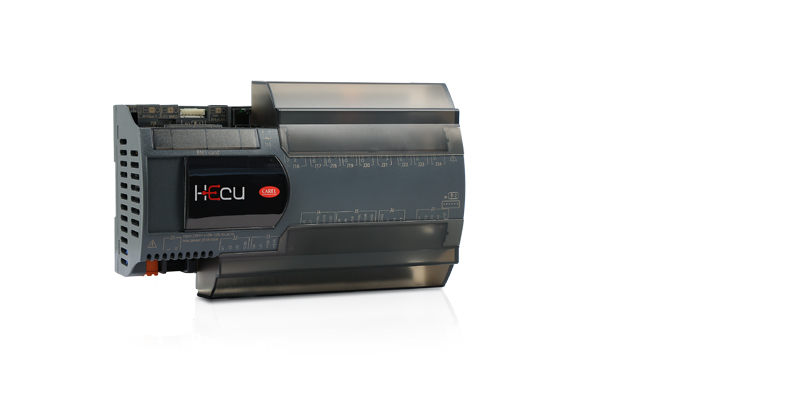 Plus

Energy efficiency

Better part load operation with DC technology and power+ drive
Minimum energy waste with precise oil and liquid injection using CAREL E2V
Real time and continuous energy optimization through data communication with refrigerated units

Reliability

Oil return and recovery procedures with speed boost and evaporator washing
Better oil flow and easy installation with multisplit layout for suction piping

Usability

Intuitive programming with advanced PGD user terminal and service tool
Easy tuning and optimization using wizard procedure
Fast commissioning through automatic pre-configuration and easy service menù

General characteristics

Hecu is the solution for condensing units that use traditional HFC refrigerants, and has been designed specifically for convenience stores.
Connection to the refrigeration units allows implementation of advanced energy optimisation and system safety functions.
Guided and intuitive unit configuration simplifies both system commissioning and maintenance.
In the commercial refrigeration sector there is increasing attention to connectivity: CAREL supervisors can be used to monitor and optimise the operation of each individual system, prevent any malfunctions and plan maintenance operations, so as to ensure a high level of service in commercial refrigeration applications.