MPXPRO
MX3*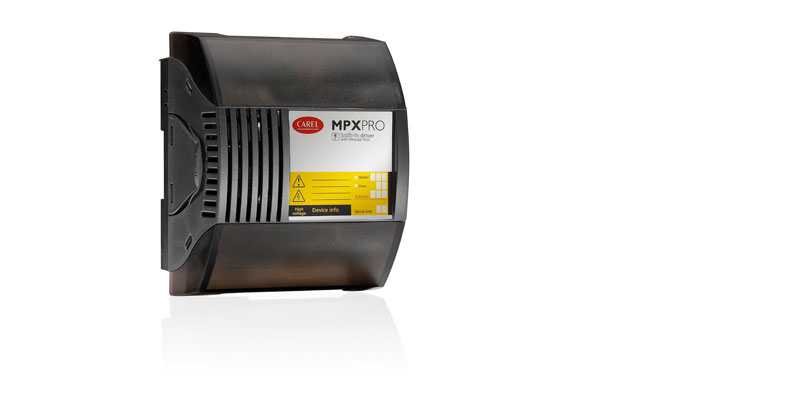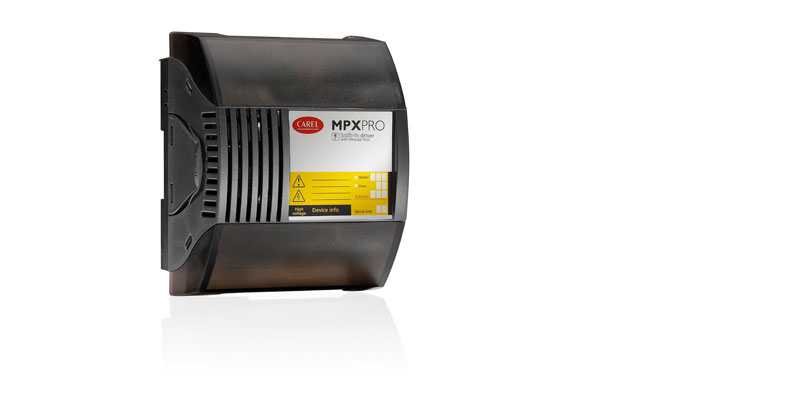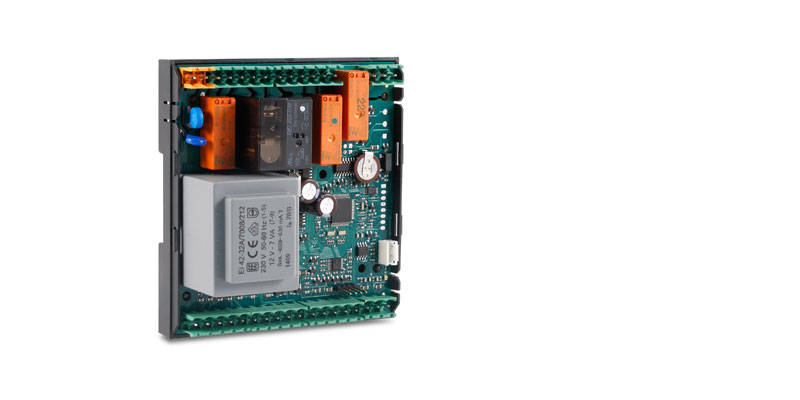 Plus

Compact: the only 6DIN tool on the market

Energy saving: thanks to multiple function for power saving

Flexibility: thanks to wide availability of advanced functions that allow covering the users needs

Simply to use: despite its large potential, the remote connection, the structure of the user interface, the parameter sets that can be saved inside and the various accessories available allow simple interaction with the tool

General characteristics

MPXPRO is a tool used for complete management of a channelled refrigerating bench or of a refrigerating cell.


Compact and flexible, paying particular attention to energy saving and easiness in use, allows you to manage electronic expansion valves (both Carel and PWM) using ultracap technology to ensure closure in case of lack of voltage.




Besides traditional lighting management, electric heater defrost, fans, the main functions are:




- Smoot line: modulation of the bench refrigerating capacity to optimize the bench temperature




- Modulation of the demisters resistances based on the environmental temperature and humidity




- Modulation of the fans speed




- Synchronisation of the evaporating units (max 6) for defrost, probes sharing and serial connections




- Advanced hot gas defrost




- Intelligent defrost: different functions to reduce the number and duration of the defrosts





The entire assembly accompanied by serial communication RS485 (Carel and Modbus)to be integrated in monitoring systems and to be able to interact with various plug in PlantVisorPRO or PlantWatchPRO that allow status monitoring, troubleshooting and efficiency maximization.




The local user interface allows access (even from remote) that facilitates maintenance thanks to direct access.





Also available in MPXPRO Light version for simple applications with only one thermostatic valve at very convenient prices.